GreenGasGrids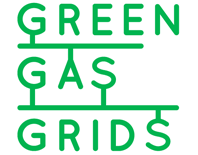 Goal of the project is to get a strategic approach to boost biomethane markets, aiming at an increased biomethane production and injection into gas grid. Main actions are:
Find solutions to market barriers
Bring together potential business partners
Hands-on know-how transfer to "starter" countries
Promotion of biomethane projects in countries with high potential but few activities
Project duration: June 2011 – June 2014
EBA's role
EBA leads two Working Packages: Trade and Technical standards and contributes to other tasks of the project such as workshops and publications.
WP: Trade
Objective of the package is to develop a roadmap to create a European trade scheme, to improve transparency for biomethane markets/certificates and to share experience.
Latest results of the WP:
WP: Technical standards
The WP focuses on technical standards applied to biomethane injected into the gas grid, with specific uncertainty related to calorific value, oxygen and components such as siloxanes.
See the website of this project >