EBA Statistical Report 2022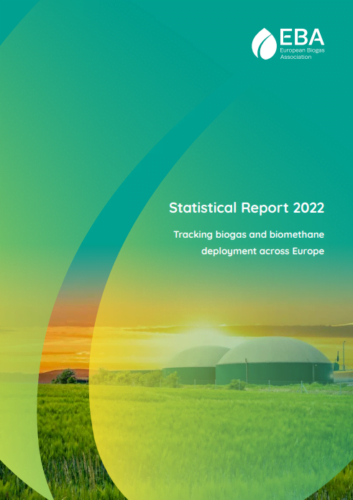 Download the document
The EBA Statistical Report is the only detailed publication tracking the state of play of biogas and biomethane production and use across Europe every year, and covering the latest updates in multiple national markets. The report has become a reference publication, engaging with policymakers, market developers, investors and consumers in our continent.
The 12th edition includes a specific chapter dedicated to digestate use, brand-new country
profiles, fresh analysis on the evolution of Europe's energy mix, as well as updates on the
sector's production costs and contribution to green jobs, among other relevant highlights.
You can download here an excerpt of the publication. The full report is free for EBA members and is available for purchase to external organisations. Please contact Vinciane Perot for further inquiries at: perot@europeanbiogas.eu
Discover the short interactive version here.
Find out more with the EBA Technical and Project Manager Marina Pasteris and the EBA Secretary General Giulia Cancian.