­A way out of the EU gas price crisis with biomethane
Rapid scale up needed to achieve a biomethane production of at least 34 bcm before 2030.
Clear political support will give investors confidence to support biomethane deployment.
Biomethane produced in Europe is right now 30% cheaper than natural gas and can reduce EU energy dependency on external suppliers.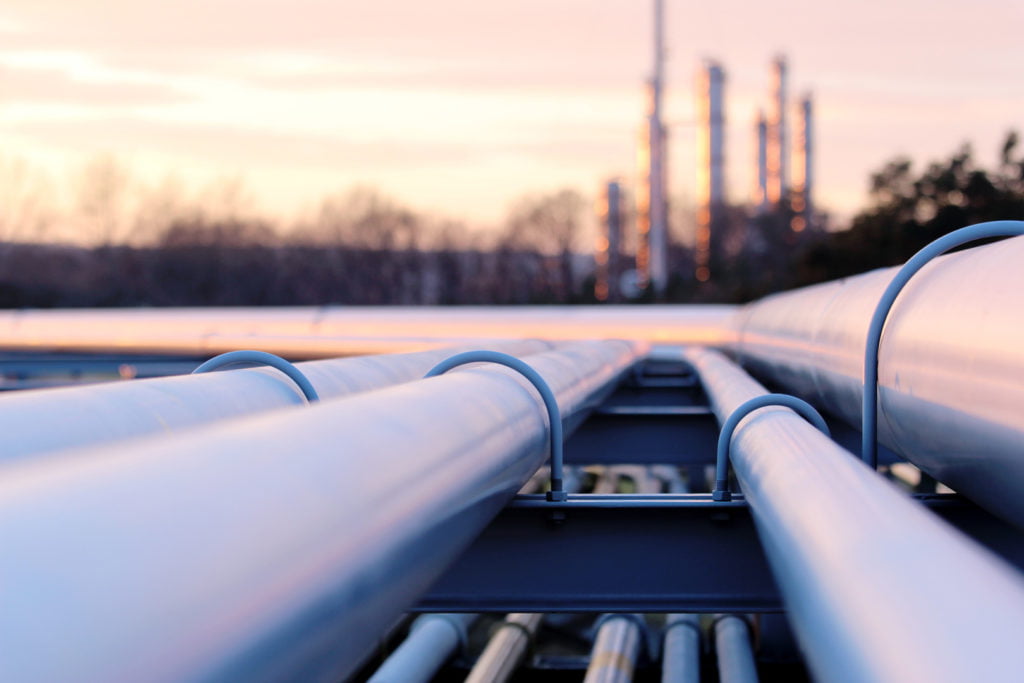 Brussels, 17 February 2022 – Today, the natural gas price stands at €80, compared to €18 a year ago. Prices for next winter are expected to remain at a similarly high level, according to current estimations. While governments are struggling to reduce the impact of soaring energy prices on citizens' energy bills, they have a solution within reach: scaling up the production of sustainable biomethane.
Today, the price of biomethane can be 30% lower than the current natural gas pricing. Biomethane can be produced starting from €55/MWh, whereas natural gas costs around €80/MWh, without considering CO2 prices[1]. This renewable gas will likely remain cheaper than natural gas in the short and also in the long term. Whilst other renewable gases such as green hydrogen need time to scale up and are still 2-4 times more expensive, biomethane is available and scalable within the coming 8 years[2].
The rapid scale up of biomethane across Europe could provide at least 34 bcm of renewable gas by 2030 if underpinned by a supportive legislative framework. This represents approximately 10% of total EU gas demand by 2030. This potential is reflected in many recent reports from different sources, including the European Commission[3]. According to the EBA, if the growth trend continues, by 2050 the biomethane industry could cover 30-40% of the EU gas demand.
The deployment of biomethane made in Europe can help stabilize the current gas price increase related to disruptions of gas supply from third parties. There is an urgent need to reduce dependence on external gas suppliers, as the EU produces today less than 15% of its gas demand. The current conflict between Russia, Europe's biggest gas supplier[4], and Ukraine, could exacerbate the energy crisis due to a shortage of gas supplies. Soaring gas prices are having a direct impact on the energy bill of millions of EU households. This situation is forcing national governments across Europe to invest billions of euros into measures to protect consumers[5].
Clear political support is needed to draw more investments into the sector and unlock the full potential of biomethane. The whole biomethane value chain is ready to boost biomethane production in the European continent. The European Biogas Association calls for a new public-private partnership to produce 40 bcm of biomethane by 2030. On top of the 34 bcm of sustainable biomethane by 2030, 6 bcm more can be produced in Ukraine. This would provide additional renewable gas supplies while supporting economic growth in that country. Biomethane can be transported through the existing gas grids, which reduces additional costs of infrastructure deployment.
"A strong sense of urgency is growing to secure investments and ensure the deployment of biomethane facilities across Europe. Additional partnerships, such as the recently launched Sustainable Biomethane Initiative, showcase the interest from industry users, producers and other major companies within the value chain, on the deployment of this renewable gas right now. Fostering the rapid scale up of biomethane means supporting climate change mitigation, reducing dependency on external gas supplies and dealing with an unprecedented natural gas price increase. A clear legislative framework will provide certainty for long-term investments on the roll out of sustainable biomethane." Harmen Dekker, CEO of the EBA.
---
Contact
Angela Sainz – EBA Communications Manager, +32 483 07 10 46 sainz@europeanbiogas.eu
About the European Biogas Association (EBA)
The EBA is the voice of renewable gas in Europe. Founded in February 2009, the association is committed to the active promotion of the deployment of sustainable biogas and biomethane production and use throughout the continent. The association counts today on a well-established network representing the whole biogas and biomethane value chain.
---
[1] This means an additional amount of €18/MWh, as carbon price has reached €90/tonne. Users of fossil fuels under the EU Emissions Trading System (EU ETS), such as power plants, industry factories and certain areas of transport, are required to pay for each tonne of CO2 they release into the atmosphere.
[2] Green hydrogen costs EUR180/MWh today.
[3] https://climatecooperation.cn/wp-content/uploads/2019/06/com_2018_733_analysis_in_support_en_0.pdf
[4] https://www.bruegel.org/publications/datasets/european-natural-gas-imports/
[5] https://www.reuters.com/business/energy/europes-efforts-shield-households-soaring-energy-costs-2022-02-03/